If you haven't read Part 1, I encourage you to visit that post by clicking here.
In this post we'll take a brief look at fabrics, it's the next step after choosing your pattern. Brace yourself, here comes the exciting part. Choosing your fabric is a lot of fun and can be overwhelming. To review the fabric suggestions, flip the pattern envelope over or review the instruction sheet of your digital download or magazine. If you are new to sewing, jot the fabric type down and take it with you on your shopping trip.
(Tip:- If you are working with a pattern found at your local hobby store, go find it and use while shopping. Let's be proactive and skip the guessing game)
What are the different types of fabric?
Natural Fabrics: – These are created from the animal's skins, the cocoons of silkworms, plants seeds, and leaves & stems. Through research online and some experience I've found that natural fabrics are breathable and never cause rashes. They are very soft and durable. I prefer natural fabrics.
e.g. Cotton, Silk, Linen Fabric, Wool, Leather, Ramie
Synthetic (Man-made) Fabrics: – These are made from fibers which are either completely made from inorganic materials or organic materials combined with chemicals. All synthetic fabrics are made with a purpose in mind. Some are lightweight or ultra-sheer, while others are moisture wicking and fast drying.
e.g. Chiffon, Organza, Nylon, Velvet, Polyester, Taffeta, Rayon, Spandex, Georgette, Viscose, Satin
Back to Your Pattern!
Bear in mind that the fabric suggestions are not concrete. They are more of a guideline, giving you the perfect starting point. Once you being to understand and identify the different types of fabric, you'll be able to choose the appropriate ones for your pattern. It becomes so much easier once you know the different feel, weight, flow and fall of fabrics.
How would you like to make some PJ's in this Kaboom! little number – 100% cotton 🙂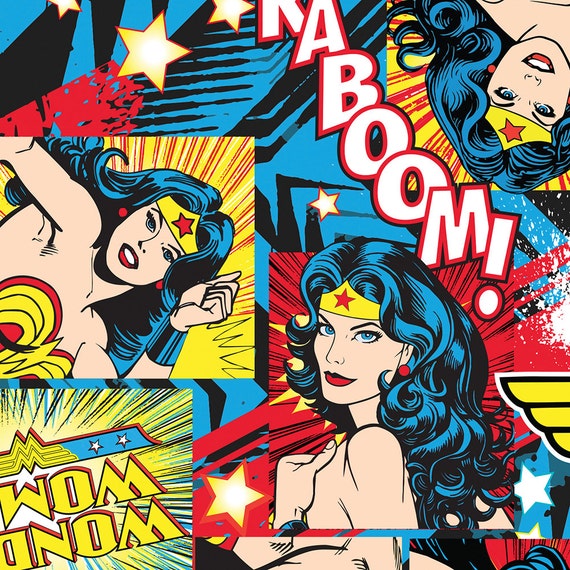 Fabric comes in standard widths: 36", 42", 54"- 58", & 60". There are other widths that fall between 90" and 110″ but these are for curtains and home decor. Also, it's important to remember the width of your fabric and pattern of fabric (e.g. Plaids and Diagonals) may dictate how much yardage is needed.
With so many options in color, texture and pattern, fabric has the ability to reflect your personality. It's a great way to express your style. Once the fabric is chosen we can then move on to the notions you'll need to complete your project. This is a post by itself. Mastering Notions will be coming soon. For now, I'll just share the basics. Most likely you'll need the following notions to complete a simple skirt, dress, or blouse.
Coordinating Thread
Zipper
Buttons
Hook N Eye
Elastic
Sewing is an exciting adventure!!! Good luck with your projects and thanks for visiting!