What Should a Girl Wear
Remember this Lanvin inspiration blouse, its from an earlier post this month (Click Here to view)
I really wanted this to be a success that I could wear. However the final product has to stay locked away in my sewing loft. Not because I hate it with utmost disgust, but because I need to salvage it in some way and learn from my mistakes. The fit and feel is wonderful, made with a stretch satin for ease of movement.
I used the directions on How to Create a Draped Cowl Neckline from Threads Magazine.
The Draped Cowl Sleeve tutorial can be found on Rhonda's Creative Life. This blog has some fantastic tutorial, her instructions were clear and easy to understand.
The deciding factor of this project is the weight of the fabric. It was
not a happy marriage of fabric and design. I'll try again with a much lighter weight
fabric. I liked how the patterns pieces turned out, the basic blocked used for this knock-off was Burda Blouse 08/2012 #109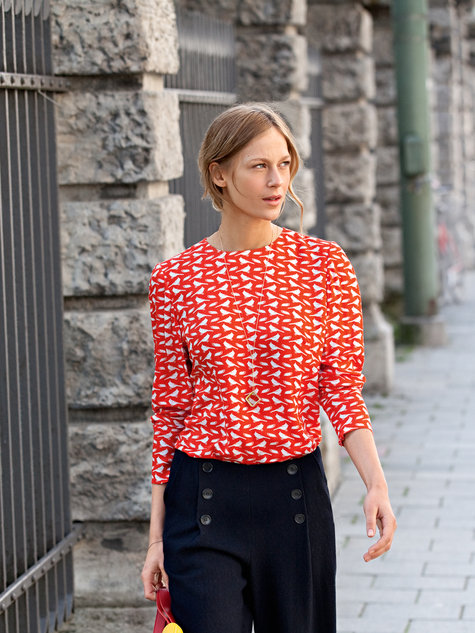 4 Stars to this pattern, it's short a star because I'm not rating the original pattern. I'm excited to try this pattern once again and figure out what works best with it.
Thanks for visiting and Happy Sewing!