I apologize for not posting for a while; life has been hectic but fun. This project runway inspired design was on my to-do list for a while. I'm very glad I took the time to sit and make it. Here is my review 🙂
Recipe

Fabric: Shiny Black & White w/some gold thread (Approx 1yr x 11.99)
Pattern: Simplicity 2413 ( 99 cents)
Notion: zipper & hook n eye (free from stash)
Year: 2010
Time to complete: 1 week (Life is busy)
First worn: I haven't worn this yet, thinking about a blouse to make. Most likely I'll wear for my upcoming photo shoot.
Wear again? Once I wear it the first time I'm pretty sure I'll wear it again.
Total Cost: $9.9 ( I only used about 3/4yrd)
I love this skirt; it has such a fancy feel to it. Mostly because of the fabric I choose, however I feel that it will be great in a linen or cotton fabric.
Sewing the Design
The instructions were very good; I got a bit confused around the zipper and pocket area. I keep thinking I'll chuck it up to me being a novice/intermediate sewer. I seriously wanted to pull my hair out because of the pockets. I mean everything else was pretty straight forward, and then they had to throw the curve ball. I'm guessing that zipper opens the pocket. Which mines does, but I'm still not positive I did the pocket/zipper correctly.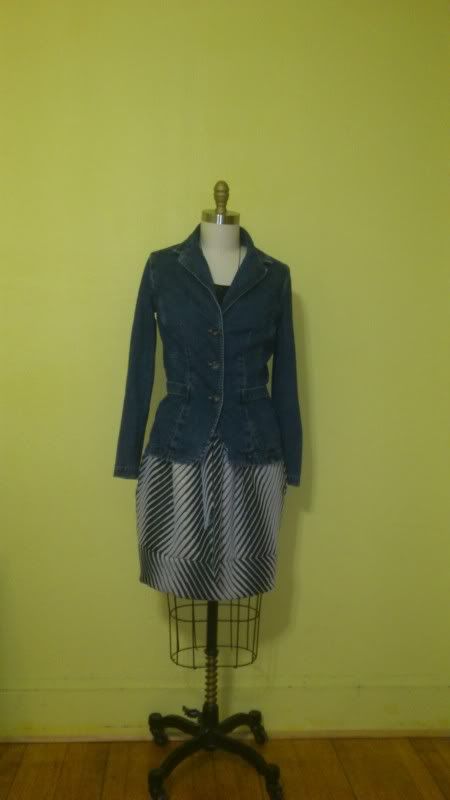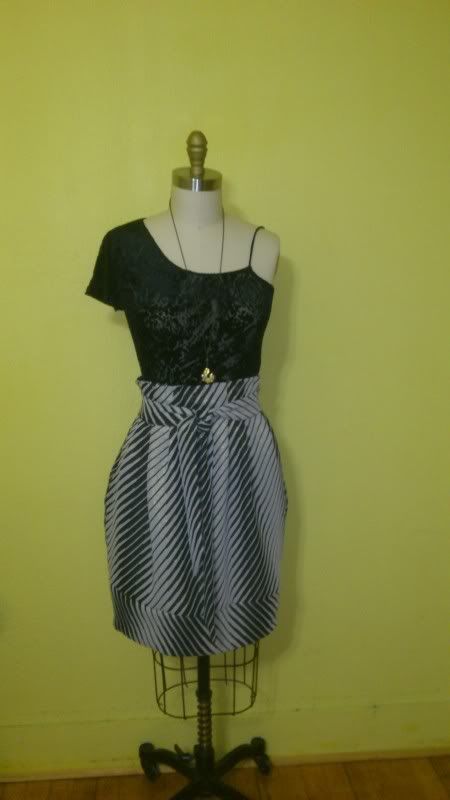 Images (by Renata)

Putting an ensemble together
For this picture I was thinking about dinner and a movie. I paired the skirt with a spicy lace top and denim jacket. Accessorized with a lovely necklace I got from bailybelle. For shoes I would wear a toeless bootie or something similar.
Fantastic pattern, if you have never sewed before, skirts are a good place to start.
Sorry about the photos, I didn't have much time to edit them.
Happy Sewing!!!