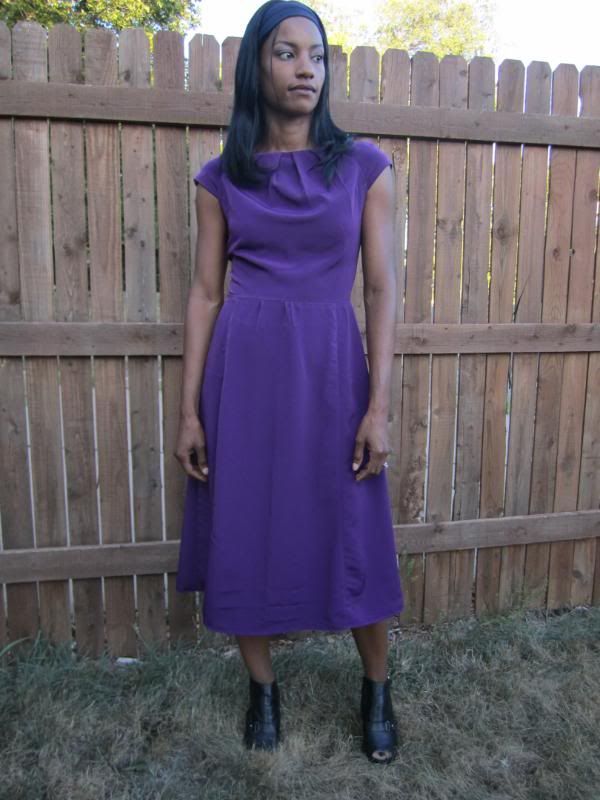 Update:- 7/31/2012
The major confusion area of this dress is the shoulders. I got all messed up
with that. Pattern pieces 3 & 4 are to be joined/sewn down the long way.
This will save you tons of time if you do it correctly the first time.
Also don't ever forget to add your seam allowance on Burda Pattern. I
actually aced it this time around; usually I have to put the project away
because I missed that step.
**********************************************************
I have done it!!! I just finished my dress and took some quick photo of it. I'll write a full review shortly, in a few days or so.
My project of choice was Burda Magazine 08/20122/119. Paris is Everywhere dress.
I love this dress, it is very elegant as the description states. The instruction on the other-hand is somewhat cryptic but I managed to get through it without losing my mind.
It is an exact replica and I feel confident I can make it in less time with less use of the hem ripper.
These photos are not the best, but I'm running out of time and I missed my jog today. Guess I'll have to double up and run 8 miles tomorrow.
Here is the front view
Here is the side view,I guess I was in the right position for the sunlight. This is the true color of the fabric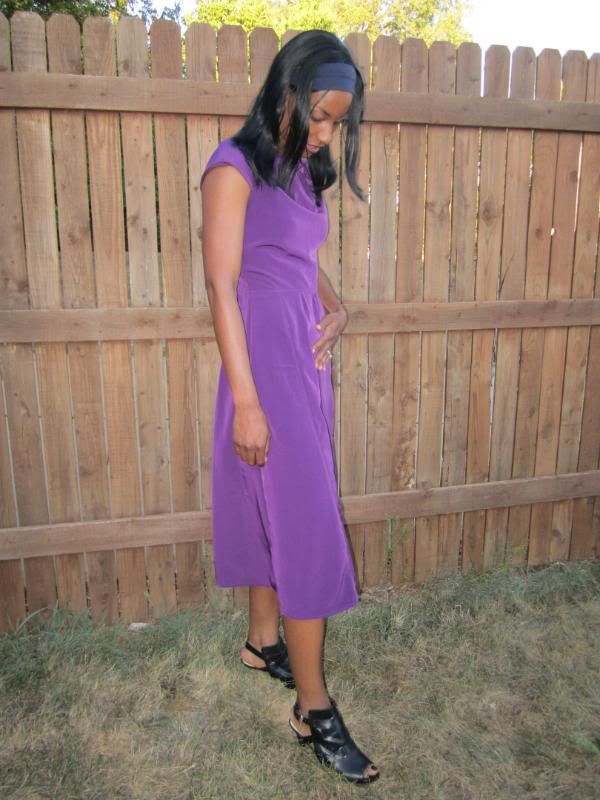 This might be a better front view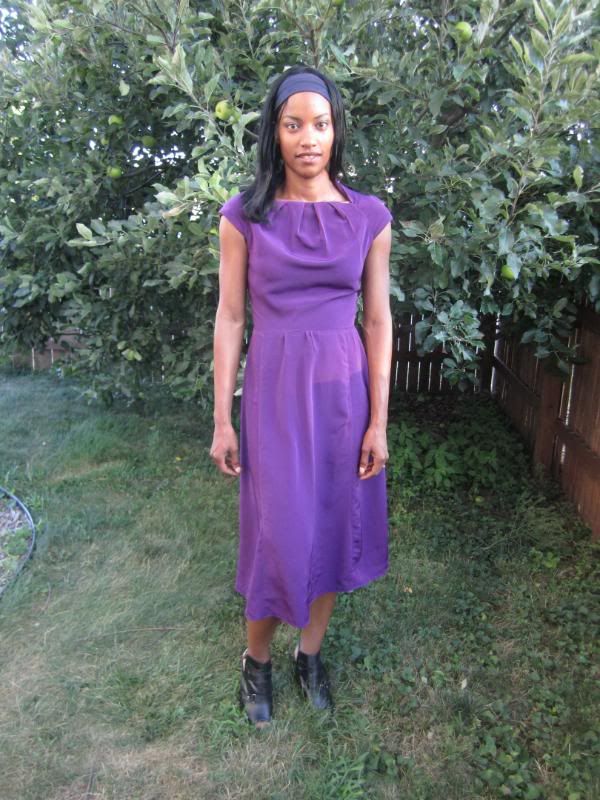 And yes another side view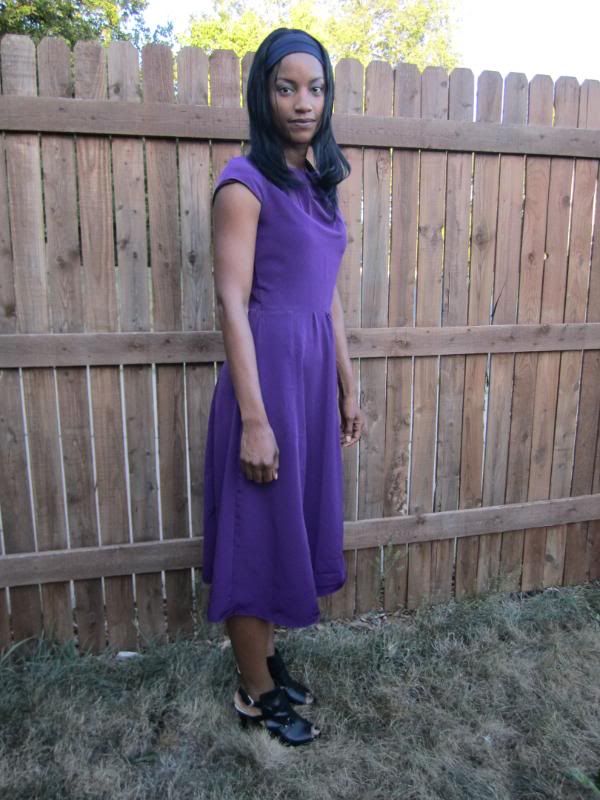 I am very excited to call the photographer now and say I'm ready for my close-up.
Thanks for reading.