Red
Soirée Dress
Sewing in 2012 – Beginner Fashion
Sewing Project 2 of 2
If you got
to this page from my previous post, then you know how easy it is to start and
complete a sewing project. I would consider
myself an intermediate fashion sewista. I'm learning all the
sewing foundations and tricks through sewing blogs. If you need inspiration
then you have to hit to spots that offer it. No better way to get the creative
juice flowing than daydreaming reading these hypnotic blogs. You can find
inspiration just about anywhere – keep an open mind. I love to surf pinterest (My Pinterest),
visit designer website, even garden photos and paints charts.
Here is a
short list of blogs I follow:
Amanda's Adventures in Sewing
Mimi G Style
Gertie'sNew Blog for Better Sewing
Project 2 is
a beautiful dress that I wanted to enter into pattern review red dress
competition. This post does not contain step by step instructions. It would be
way easier for you to follow the instructions that come with your pattern.
With that
said, find a sewing pattern that looks simple or has easy written all over it.
Take your time and plan your project. I can't emphases how important it is. You
don't want to start your project and realize you're missing something. It can
be very irritating, especially if you sew at night like I do.
I have a
well stocked sewing room, I rarely plan, I just hoard fabric and patterns. 🙂
But for those who don't get all you need before.
Tip:- Iron
your pattern before you cut and trace every marking even if you think you don't
need it. You might want to read the instructions first as well. This I have
found very helpful.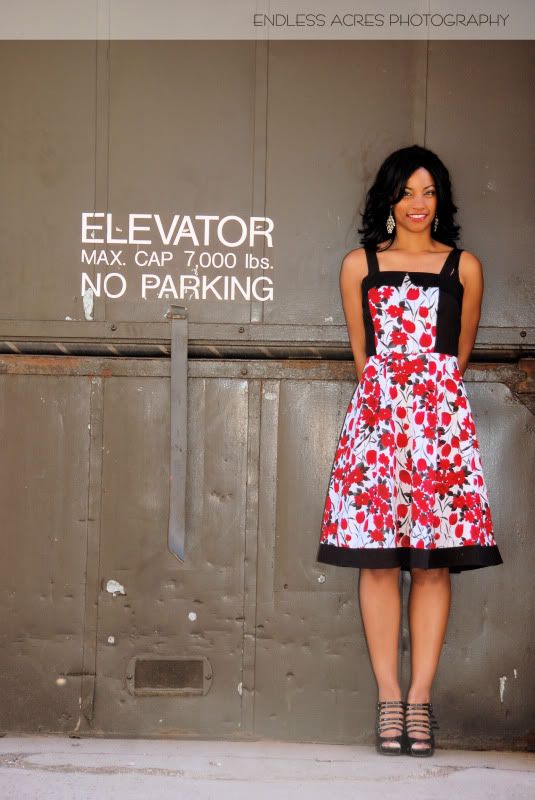 Project Recipe
Pattern-
Simplicity 2176
Fabric- Joann's
Thread
Size- 14
(ready to wear or vanity sz 8)
Due to my training (marathon) I've dropped to a size 10 and I'm wearing a size 6 ready to wear. My dress was a little big 🙂
I really
like this pattern, however I thought the instructions should have been clearer
when it came to attaching the straps. I've sewn before so I figured it out, but
for new sews it would be a welcome challenge. It fits true to size and I would
make this dress again.
Don't be a stranger, visit often
(Photograph: Endless Acres Photography)