I like to
think of myself as dynamite, ready to ignite and burst into flames with ideas. Be
creative both day and night is my motto. During the day I am the Administrative
Assistant at UnitedHealthCare and at night I'm a super fashion sewist. You can say that I'm a pretty laid back
chick, love making new friends that share a common interest. I pretend to be an
athlete, by running at least 6 days of the week for pleasure as well as
training. During my quest for inner creativity, I've became addicted to sewing and
sewing blogs (reading and drooling over the successful projects of others). My
blog is all about being creative through sewing, fashion and sharing helpful
tips. Today I share two projects that
could lead you down a creative path. So brace yourself!
Testing the Water!
Have you
ever thought about sewing your own clothing? Well I do all the time, and I have
been progressively sewing the last 3 years. I'm no longer tracing, cutting and
sewing. I begin each project by
formulating a theme. This makes the process exciting an engaging. As I learn to
make more time for my passion, this start propels the end results.
If you're
new to sewing or thinking about starting, it can be very intimidating. When I
started I was overwhelmed but trust me, you can accomplish beautiful garments.
Also remember, not every project will end up a show and tell.
To entice
your sewing buds, I would recommend musing through fashion magazines and
reading sewing books. Visit your local library; you can borrow many inspiring
books. I love to test drive these and decide if I want to buy them at a later
date. A skirt is an easy project to start with, the fabric helped a great deal.
Remember I am by no means a professional
The blue shindig skirt or '20 shake
down skirt.
Sewing in
2012 – Beginner Fashion Sewing Project 1 of 2
Project Recipe
Blue Ruffle
Fabric (purchased in Trinidad)
2 inch wide black
elastic
Thread
Step
1:- Cut the fabric the length and width you desire. Basically you are
creating a cylinder or tube like shape.
I measured my waist and added 1 ½ inch to both sides, because the fabric
is a 2-way stretch.
Step2:- Sew the sides of your fabric. I
personally like to from the hem upwards to the waist. I'm not sure if that's the proper way. However
I take comfort knowing that my hem line will be even.
Step3:- Measure your waist again, depending
on the give it has you can cut to fit your waist. My elastic was really stiff
so I added an additional inch.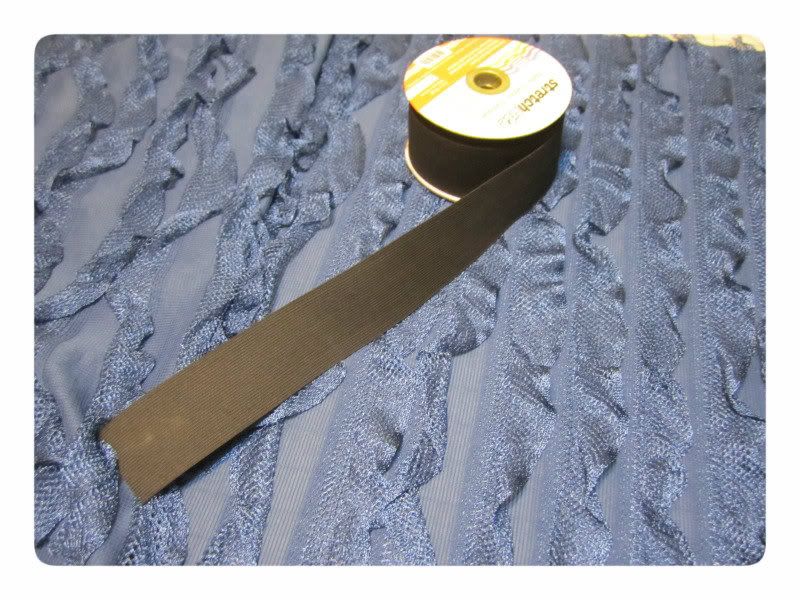 Step 4:- Sew three gather stitches around the
waist, where you'll be placing the elastic. Once sewn, gather to fit the
elastic. Pin fabric to elastic and sew (you can also baste stitch this step for
ease of mind).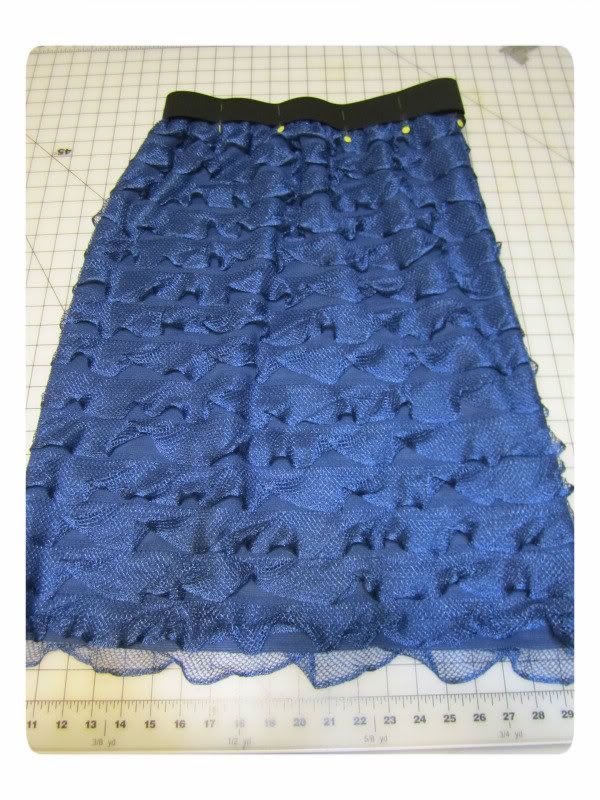 I'm
confident that any beginner sewer will be successful and happy with this
project.
(Photograph: Endless Acres Photography)