Here it is, my review of Simplicity 2337. It's late but it's finally up and hope you agree with my that this is a rockin' dress. Its a short review as I'm getting ready for work and had to get this post up like I promised in my last post.


Recipe

Fabric: Brown Linen (Approx 2 1/4 yard x $8)
Pattern: Simplicity 2337 ( 99 cents)
Notion: Buttons $2.75
Year: 2011
Time to complete: 1 week (Life is busy)
First worn: February 02/26/2012 for photos
Wear again? Yes (Today first day of new Job )
Total Cost: $20.75
This was/is a great pattern. The instructions are easy to follow and it fits well, not too tight and not too baggy. I prefer to have my clothing fit me closer and this one was just awesome. It's a fact the more I sew the better I feel I'm getting at it. With each project I compete, it seems like the finished products increases in quality. I feel proud and like the way I'm growing as a sewist.
Here are some photos I took last night. With time I'll figure out how I would like my photos done. Essentially they would tell a story with each project. However! I'm too lazy right now and wish the sun would start to shine a bit more in Wisconsin 🙂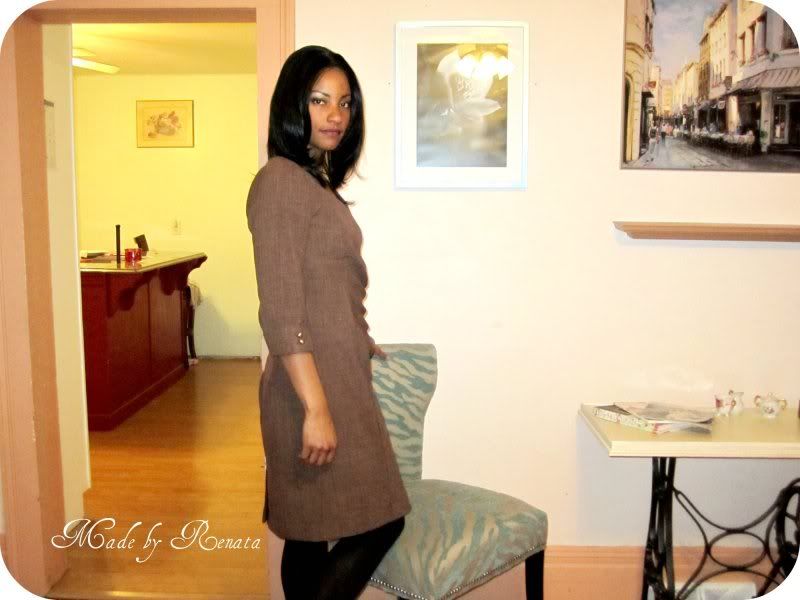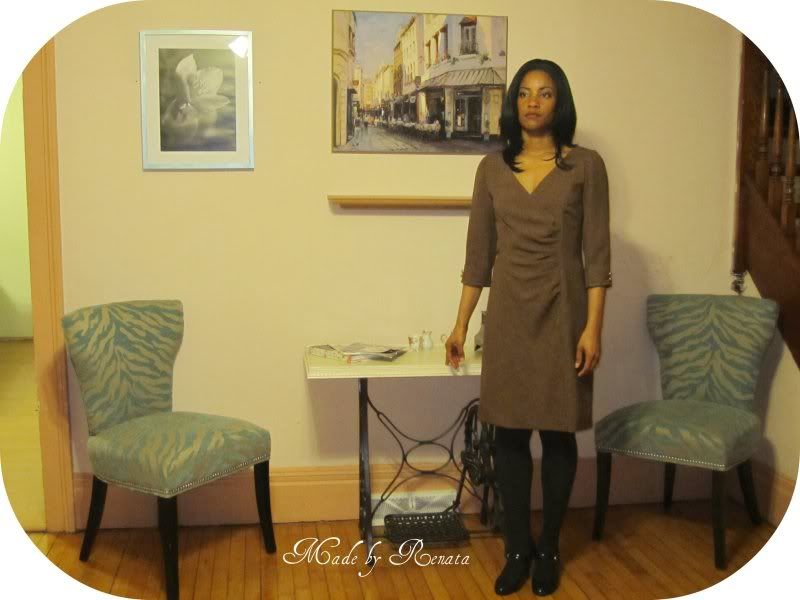 Thanks for stopping by and please leave comments.