Here's the review of "I Love My Garden Top" an experience with Burda Style Pattern.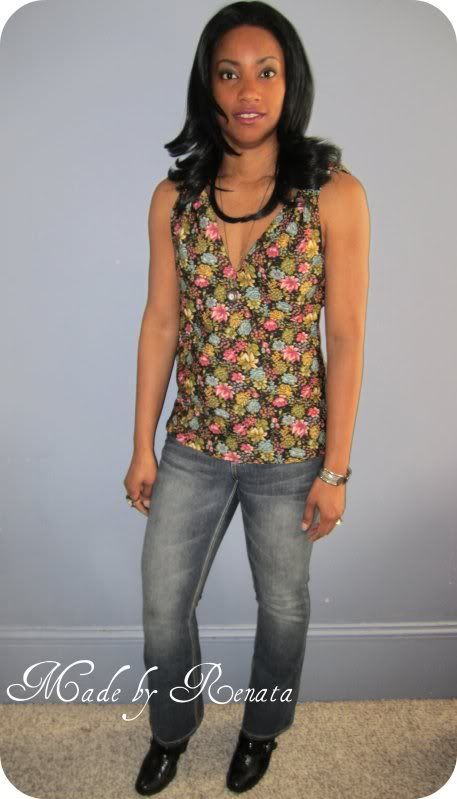 Recipe

Fabric: Floral Voile (Approx 1 yard x $6)
Pattern: Burda Style Magazine $7.90/53 patterns = 0.14 per pattern
Year: 2011
Style #: 122 B
Time to complete: 2 hours
First worn: February 2012
Wear again? Yes.
Total Cost: ~$6.14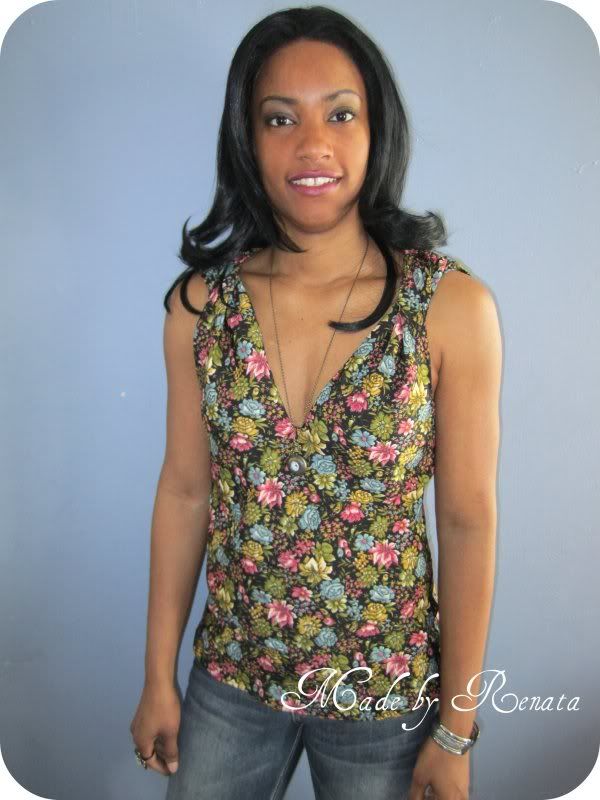 What can I say, this was a successful project. I've had
problems in the past completing Burda Style patterns. It could be that I'm
getting the hang of understanding their instructions or I'm just getting better
at sewing. Whatever the reason I'm really happy with the results.
With all burda patterns, coping, drafting, tracing, however
you want to call it, it's a pain and I wish they would insert a workaround.
Since that won't be in the near future, I've decided to suck it up and get with
the program.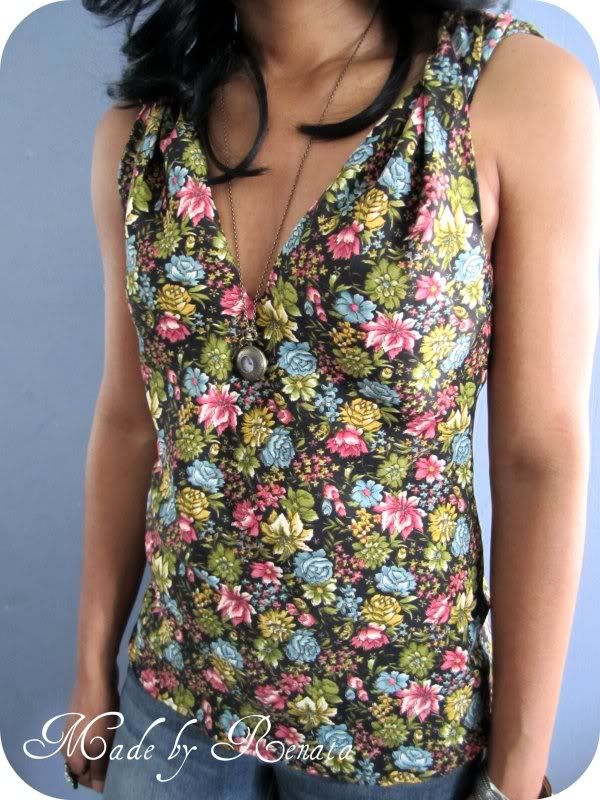 This is a fantastic little blouse and I would make her
again, but I would take the neckline up a bit. I don't really have much to fill
the upper department with and it's a tad too revealing for me :). Also if your not familiar with sewing unique details, the twist in the shoulders may confuse you (only for a moment). Currently I'm work on taking more professional photos for my blog. Thanks for stopping by and visit again. 2012 is my year for taking sewing to a new level.