I'm a day late with this post, but still excited. Back in July, I had a post about Vogue 1089. It was all about me being on the cover of a local magazine and how I used the pattern.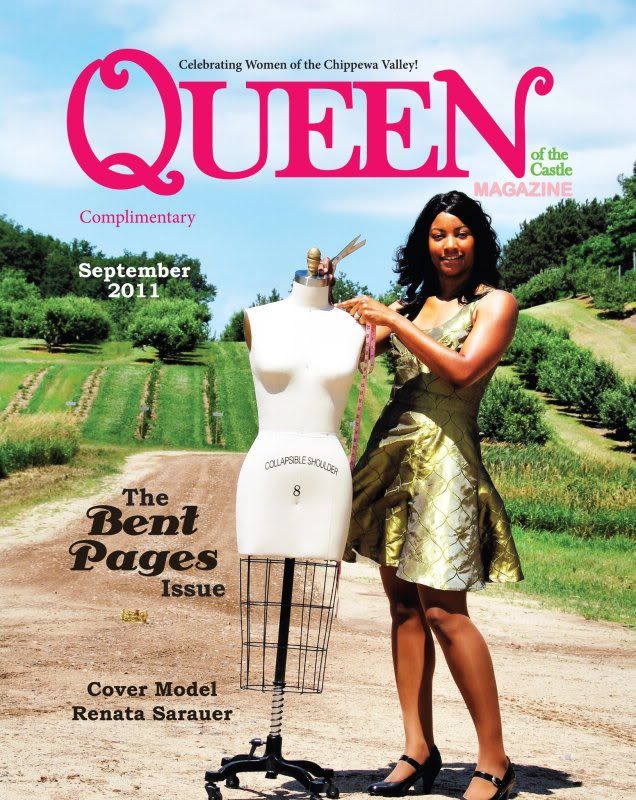 This is my first Vogue pattern ever and I'm really happy with the fit, although I had to make it a size 14. This dress was made with a beautiful satin fabric from Joann's. Sewing brings you to the reality of vanity sizing in the retail world. Normally I'm a size 8, but not in the sewing world. Back to the dress:- I got this green stain fabric at Joann's. Vogue's sewing directions were easy to follow, it would be nice if all patterns were made this way.
Let me what you think of the cover and the dress. Also this dress my first ever with full lining. I'm in love with lining, wow it makes the garment complete and professional.
Have a wonderful Labor Day weekend.