Top of the Morning to you on this super Sunday.
Hope your having a great day. It's sunny and hot here in Wisconsin. Are you wondering about the name 🙂 of this tunic?
I actually knew someone while growing up name Wavny. I could have named it under the ocean tunic:). After 2yrs of receiving Burda Magazine, I completed my first project. Below is the description:
Lightness
Be well but not overdressed, with this tunic that fits many occasions. The round yoke and tiny, set-in cap sleeves add a special touch.
Burda 5/2009 pg 29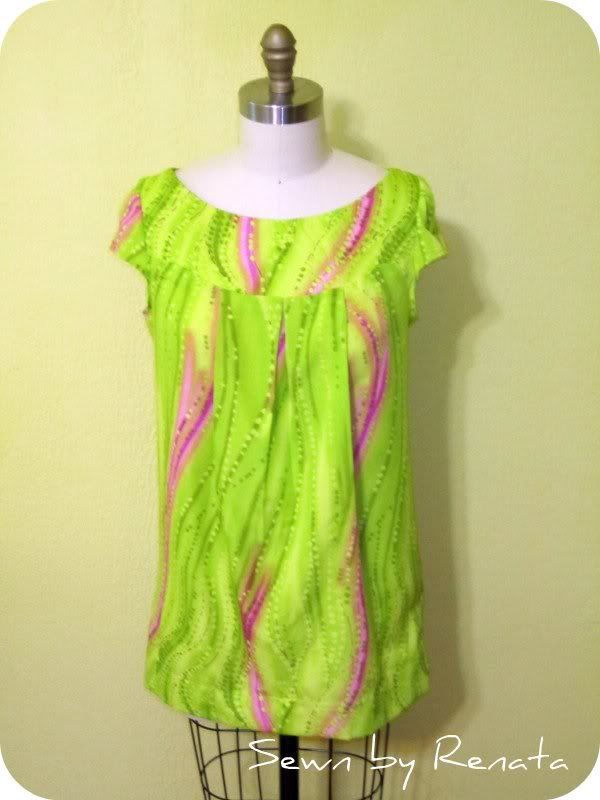 This is a great tunic, it has only six pieces and it would take easily 2hr to complete. It took me a day, just because I have little kids wanting my attention.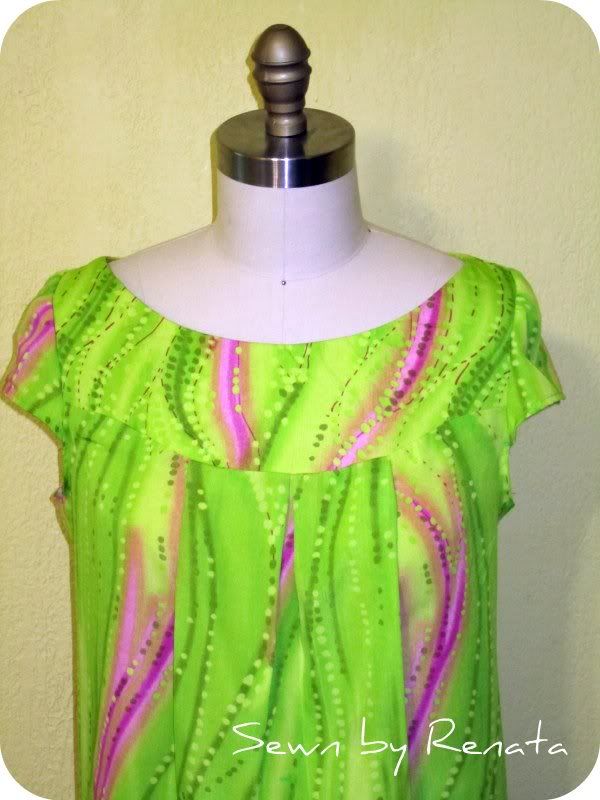 Fabric: Rayon- I received it from my mom as a gift.
Size: US 10/ Burda 40
Alteration: N/A

Fitting: I don't have much to complain about, its a great pattern. However because it's Burda I forgot to add 5/8 seam allowance to the sleeves. I have really broad shoulders, so I might cut a new sleeve with the SA, as of now I'm happy it's completed.
FYI: Invisiable zippers are a bit tricky to insert, I'm on the hunt for an invisible foot attachment.
Sew Again: Yes
Changes: I would use a different interfacing for the yoke. I used pellon 931TD and think its a bit to heavy.


I'll be posting soon on McCall M6400.
Happy Sewing