Here some great information for Spring 2011. I love Pantone color forecast, my latest Renata Marie blog post has all you need to know. You can also visit Pantone to download the entire forecast.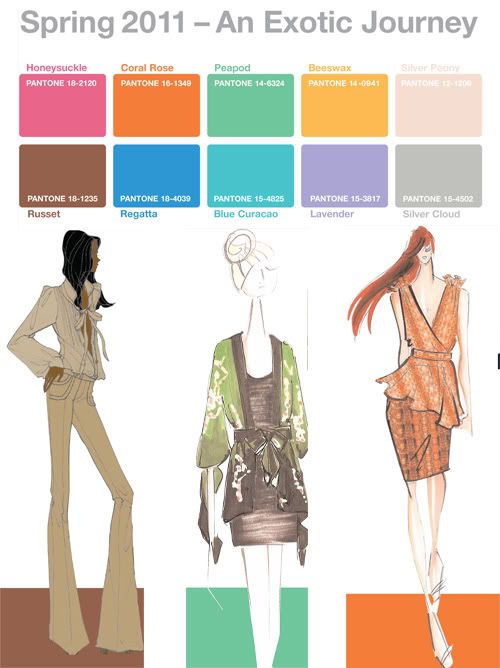 Don't you just love this color palette once the warm weather comes. How excited I am for summer dresses & blouses. How would chinos look in peapod or any of the blue shades, I so excited and hope I can make time sew.
Thanks for visiting.