Yeah I finally completed a sewing project. It's not a big project but its something that got me into my sewing room. Woot Woot!! It's time to rumble! Semester be done, I so excited to be in that room. Well here are a few pictures of my completed scarf. As the title of the post states its design #16 from the Ottobre women magazine (Fall 2009). School all up in my lingo "As the title of the post states" is exactly how I start most of my assignment.
You can see the official design on my post "Ottobre Women's Fall/Winter.
As you can tell I went a bit crazy with the draping of this scarf. I'm going to be honest and say I'm following all the other sewing blogs by asking and answering questions. Enjoy the photos below and my thoughts that follow.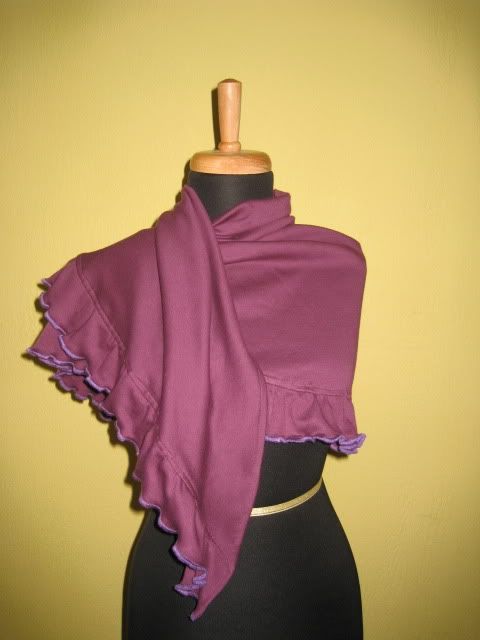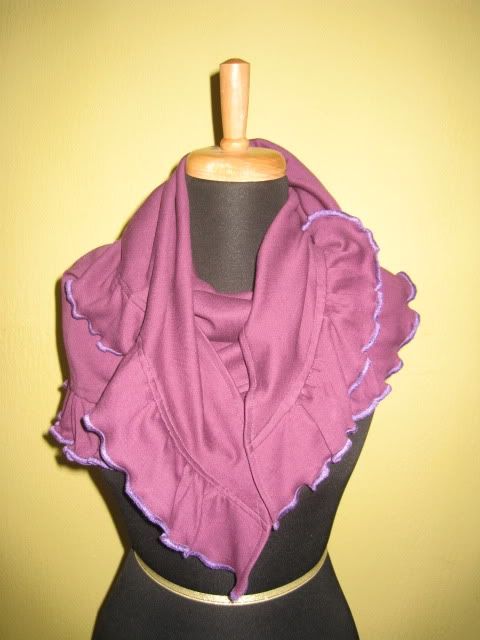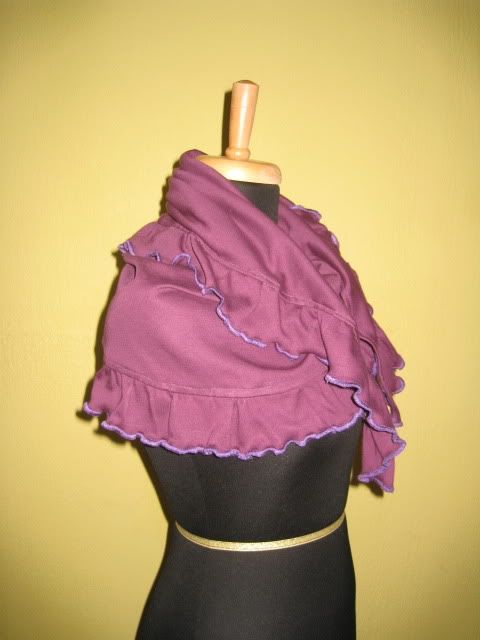 Machine: Brother HE 240 Sewing and Embrodery
Serger: Brother Lock 1034 D
Time: 45 mins to 1 hr
Fabric: Purple Jersey Knit
Easy to Sew: Yes
Alterations: None
Instructions: Easy to follow
Would I make again: Yes, yes, yes I would sew a few more and play around with different fabrics, I do see
possibilities of altering the flounce. Its so easy to make a bunch of these for holiday gifts.
I've a few more sewing projects that are on hold till I'm done with school on December 7th. Thanks for stopping by, its a wonderful opportunity to share my sewing progress both the ups and downs.