I can't hardly wait for the new ODKids magazine to get to my house. It still is true that I've not sewn a stitch since the fall semester. Four classes are keeping me quite busy, however its hard to resist the temptation to let others see whats in stored for Christmas sewing.
These are the cutest winter patterns for babies that are out there.
When it comes to sewing for my kids am totally upset that I've to
study for school. It takes so much time away from sewing, but it must be done.
Anyway back to the designs, what a wonderful color combination.
Growing up in the Caribbean has made me extreamly partial to bright
colors.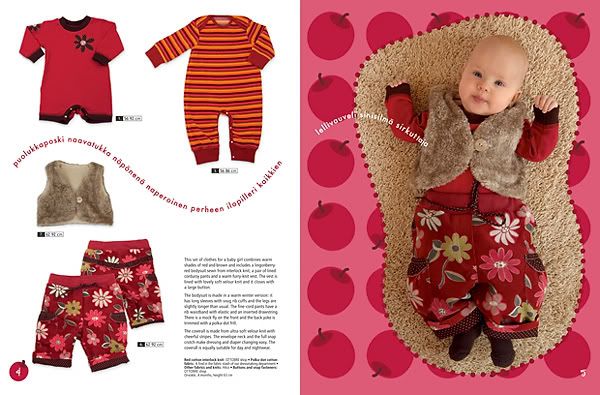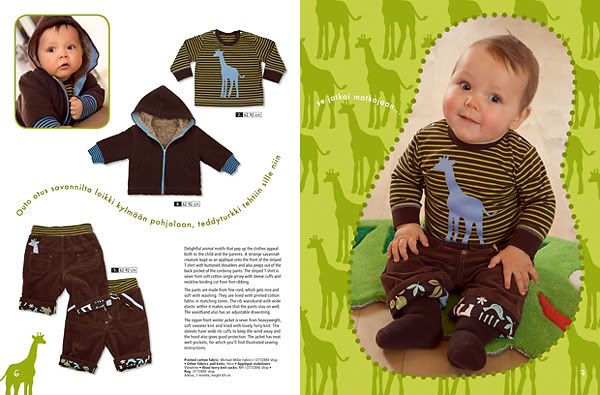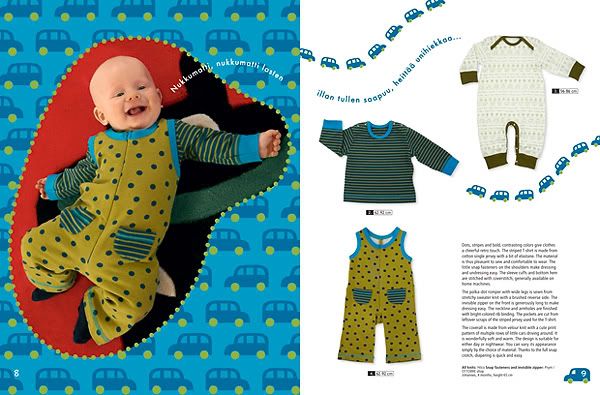 I can definately see my soon to be 5 year old in this ensemble. She can
be such a ball of energy that she has a lot of room to be free in this outfit.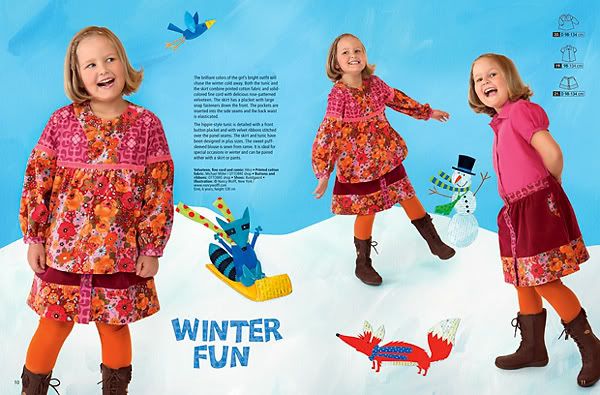 Here is another great one for her, I've been tempted by Old Navy
to pick up a Winter coat for her birthday, now that this design is out
I'll get her a DVD and find time when I'm off from school to make this
for her Christmas present.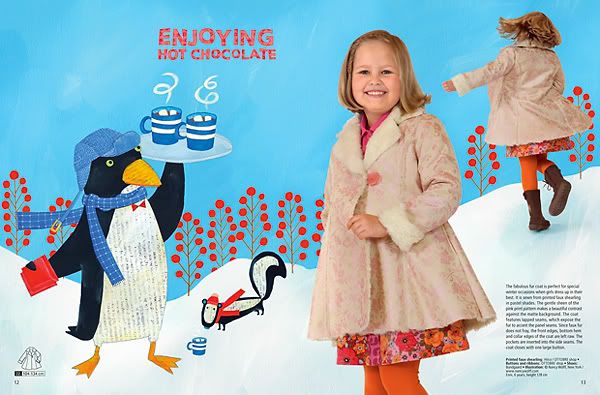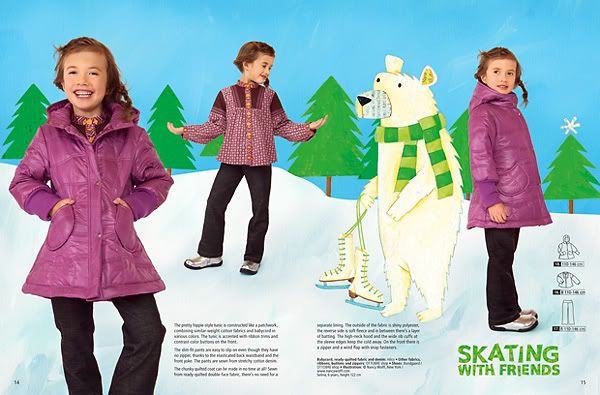 I'm not sure if my son is this big yet, I've to wait for the mag to check the
size. I do love the vest, I love vest in winter save from some of the bulk.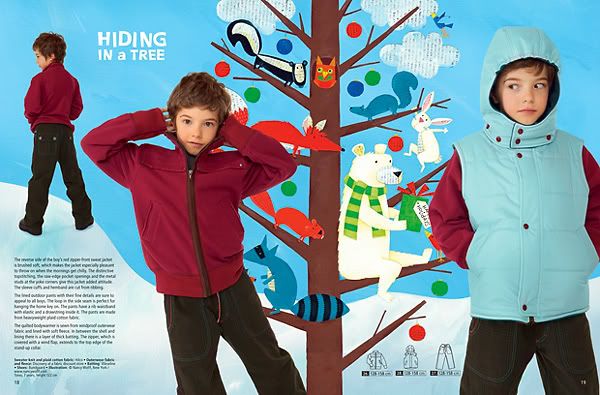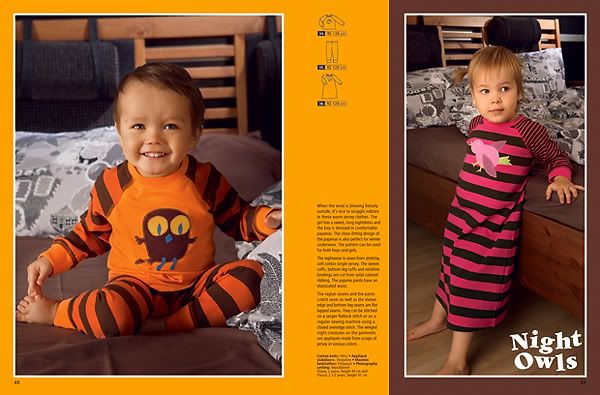 Parties are on with these classic outfits, every now and then the littleones
need some pizazz.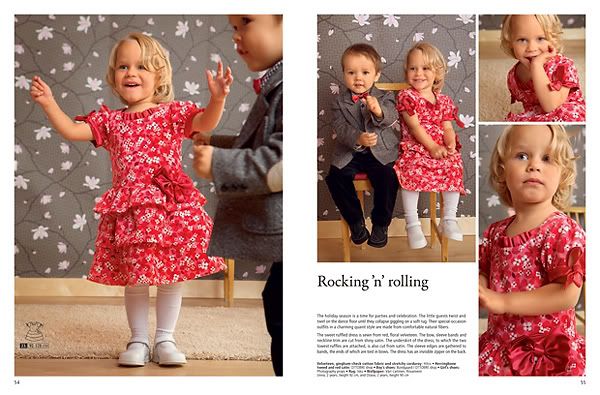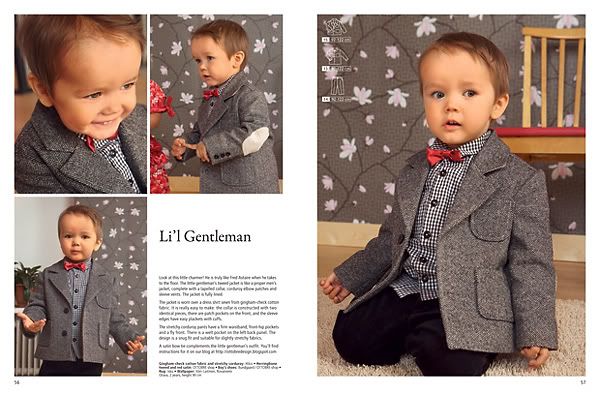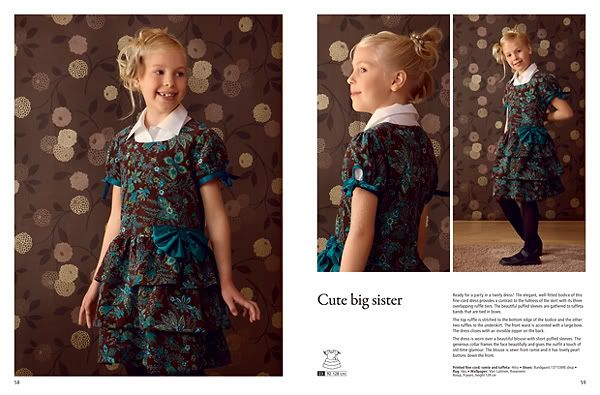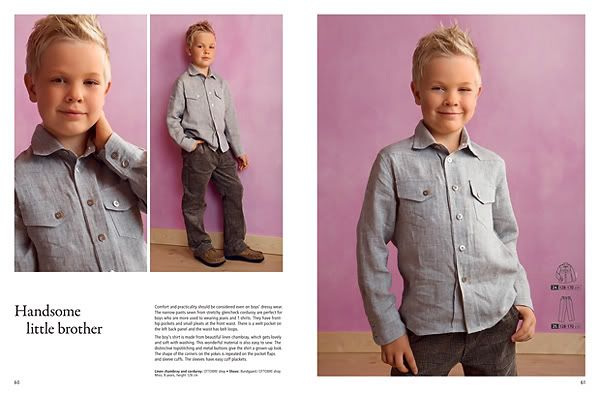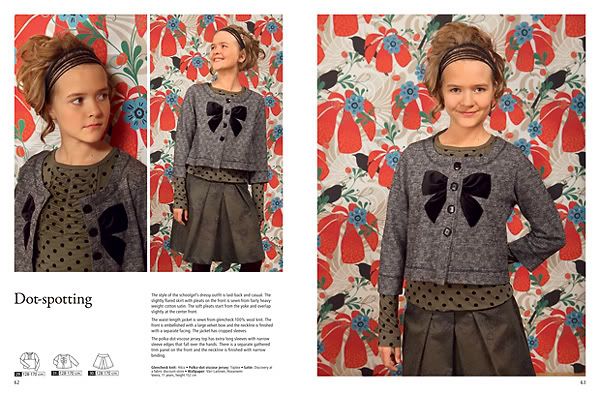 I also love this cute jacket. If only I had the paitients to adjust it to
fit me (just kiding).
With six weeks off from school this winter, I want to make a serious commitment to sewing. Wish me luck public.
If you would like a subscription to the Ottobre kid or woman sewing magazine
visit Ottobre Design or their Ottobre Blog for tips and previews.