Yeah!!!
Finally new pictures of my craft and sewing room. I was to busy with school to post these earlier
The light was not necessary for this photo, sorry if it looks bad.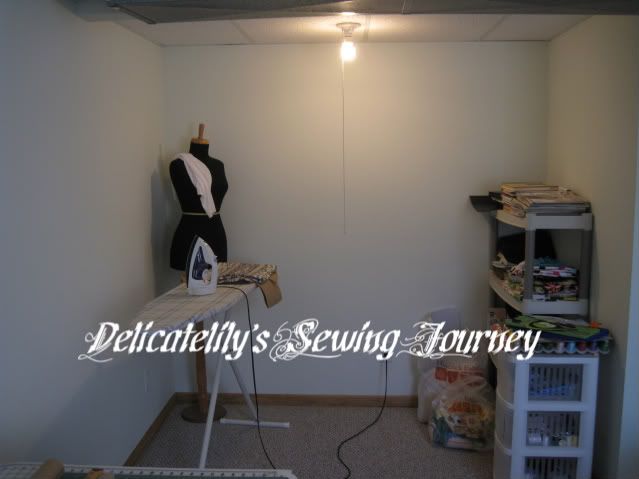 Below is my soon to be old cutting table, my husband will be making me a new one soon. I don't like bending, my back will go out if I continue using the old table.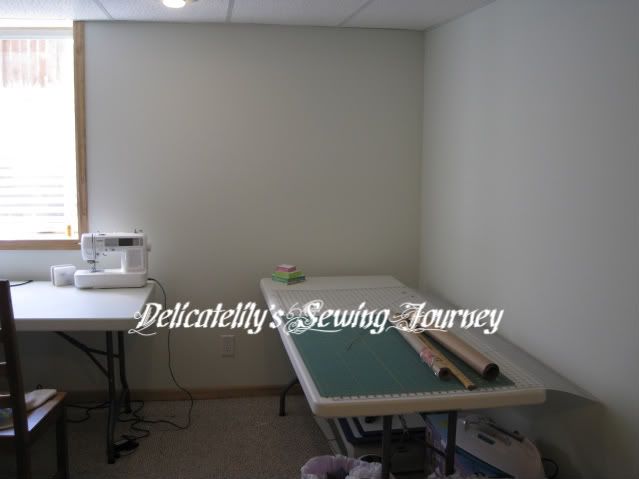 Here is my sewing table, I think a new one would be fine. You can see my Brother Sewing Machine and Serger.
I bought this mirror about 2 years ago from Pier 1, wasn't sure where to use it. Now I know it was destine for this room all along.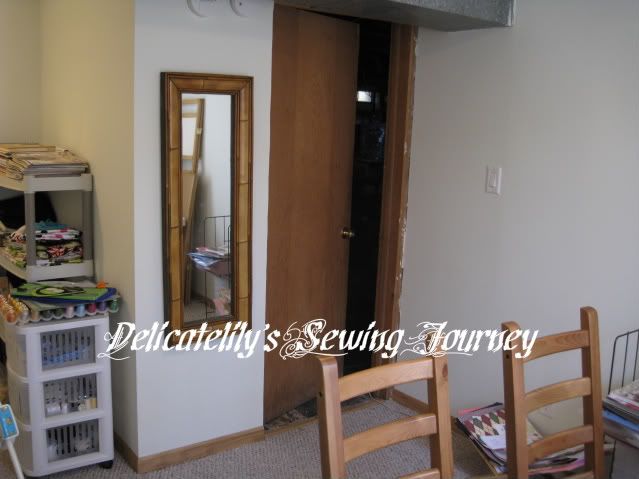 So there it is! What do you think? I'm really loving this new room. Organization is all out there, but I'll make some changes later.