Hello,
On March 18th 2009 my husband and I welcomed Sophia, the 3rd addition to our growing family. She came in at a nice size for me and a good length too.
Weight: 6lb 14oz
Length: 20 ins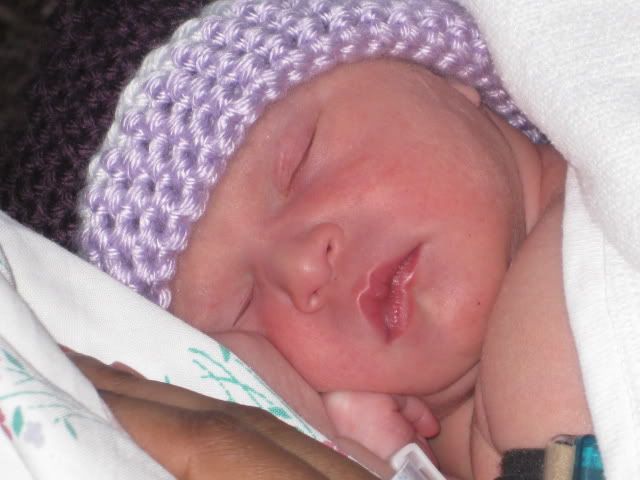 I'll be on a bit frequently because next week is the last week of the semester. I've decided to take summer classes but opt for 9 cr instead of 18cr. I'm a bit burned out with caring for 4 kids during the day (I'm a caregiver to twin girls) and studying. Now we have Sophia and I want to give all the kids some attention and not have to study all night. I also really want to spend time in my craft room. I should have a light semester, one that will give me enough time to blog, sew, craft and hang out with my kids and enjoy them.
Well talk to you soon.