With my little lady due in 10 days, I'm going to sit down and make more cloth diapers. What an amazing adventure for me. After two kids people may say why are you even considering cloth diapers. Previously I was a working mom and wife and cloth diaper would be a burden for any childcare provider. However now that I'm home this seem the right thing.
So far this is how it looks.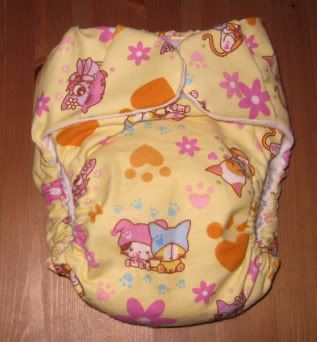 I've only completed 3 (hahaha), my instructions states that an average new born uses at least 20 of these. I better get cracking or we'll be in a lot of poop *smiles*
I used the Ottobre Diaper Pattern. If you think it looks a bit different, it is I did my own variation of the layout.